Safeguard Engineering's Falmouth office has seen continuous growth in recent months and is a busy hub for team members engaged in all aspects of the business from Defence Projects and Environmental Management to Helideck Certification and Vertiport Consultancy.  This growth has necessitated a move and new office space has now been found in The Athenaeum Club, Falmouth with team members moving in this week.
Steve Vickery visits Safeguard's new Falmouth office
Director, Steve Vickery, travelled to Falmouth for the official opening of the new office, and spent the day enjoying face-to-face meetings and catch-ups with the team. Commenting on the new office Steve said:
"This is a big improvement on the previous office with room to accommodate more staff and a great location too. I think the team will really enjoy coming into the office now and I look forward to more trips to Falmouth to see them."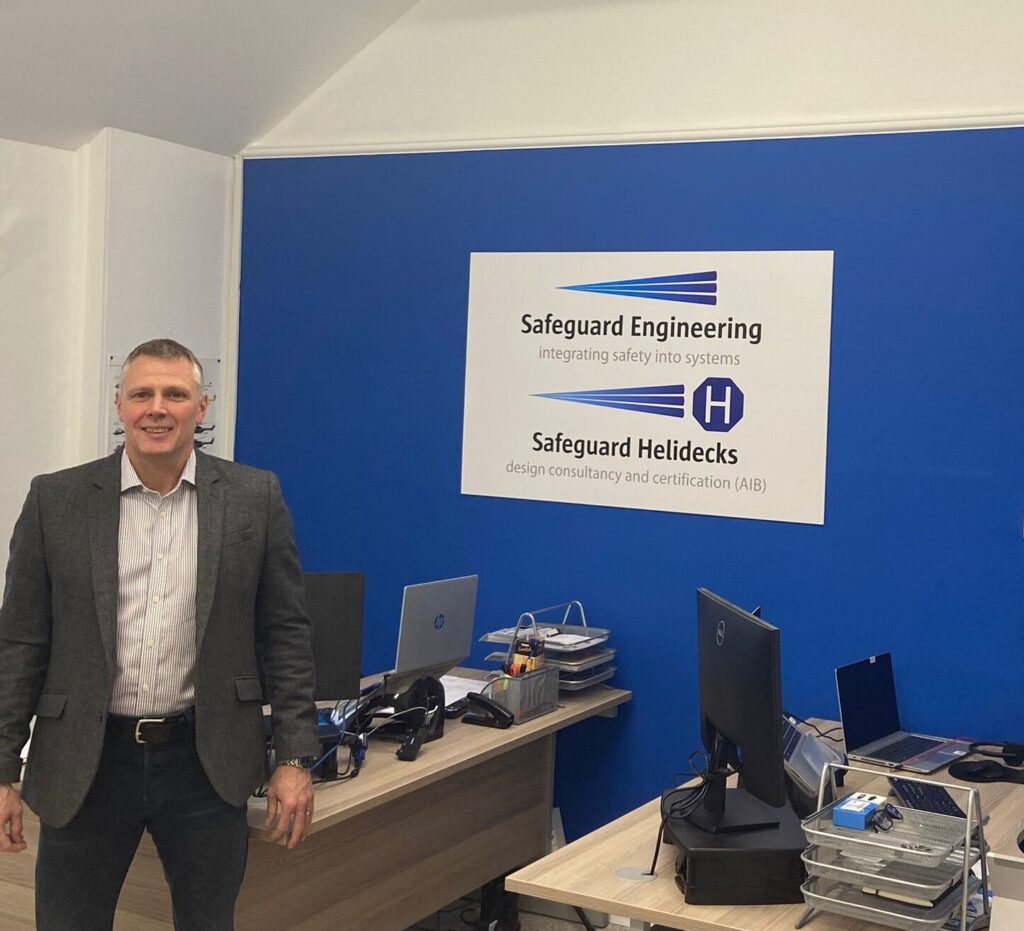 The Athenaeum Club has an interesting history and was built and lived in by a renowned nautical artist, Charles Napier Hemy.  Built in 1880 the building, known as 'Penvale', is home to the Athenaeum Club and also a number of companies like Safeguard Engineering who rent out office space.
Chris Wood, Operations Manager for Safeguard Helidecks and Safeguard Vertiports, grew up in Falmouth and knows the Club and its history well and is delighted with the move there:
"The office space within the building has been occupied for years so as soon as we knew there was space available, we pounced. Having a nice, welcoming working environment is so important and it will encourage people to return to working in an office space after all the working at home we have had during Covid-19."
As well as the excitement of the office move the team is also busy working towards a prestigious event in Coventry next month.  The world's first fully-operational vertiport for future electric vertical take-off and landing (eVTOL) aircraft will be completed for a launch event running from 25-27 April.  Safeguard Vertiports has played a key role in this process, working with the Civil Aviation Authority (CAA) to help develop the certification for the new vertiport landing area.
If you're interested in how our expert team of engineers and consultants can assist with your project, speak to our team.