From September 1st, Safeguard Helidecks is delighted to be appointed by the Republic of the Marshall Islands (RMI) Administrator as an Aviation Inspection Body (AIB) for yachts registered under the RMI flag. This expansion of our services has been made possible through the appointment of James Frean to the Safeguard Helidecks team. James is a Senior Aviation Consultant and Inspector with over 25 years of experience in helicopter operations and has been a lead helideck inspector for RMI flagged yachts for over 8 years. All yachts operating under the RMI Yacht Code are required to have their helideck inspected and certified every 24 months by an approved AIB. The certification process includes an inspection of the physical landing area and environs, as well as an assessment of the crew's readiness and competence.
Safeguard Helidecks has been an approved AIB for the REG Flags since 2016, and this new appointment will now make Safeguard Helidecks the most capable inspection body for yacht helideck certifications. Our reputation for encouraging and supporting the superyacht industry in improving the safety of helicopter operations is unsurpassed and our team bring decades of experience in the technical and compliance matters that are so important in this time of growth within the sector. As an AIB we provide SME advice and guidance to Flag State Authorities, as well as help yacht owners and shipyards during the design, build and operational phases of their helidecks.
James Frean
James joins our team as a highly experienced addition, being one of the few still active consultants from the times that helicopters started to be regularly seen on yachts. His flying background comes from his time in the Royal Navy as a helicopter pilot, operating over the water to a wide variety of ships, as well as flying in arctic, desert, mountain and jungle environments. In 2006, he opened a consultancy in Fort Lauderdale supporting yacht owners looking to improve the safety and efficiency of their onboard helicopter operations, as well as providing aviation risk management advisory and auditing services to other helicopter operators. Commenting on his new position James said:
"After many years away in the US and then the UAE, I have now returned to Europe and taken the decision to join Safeguard Helidecks. I know the team well and the quality of their work is excellent. The number and size of superyachts with helidecks requiring inspection and certification is growing, as is the volume of helicopter movements. I'm looking forward to being kept very busy!"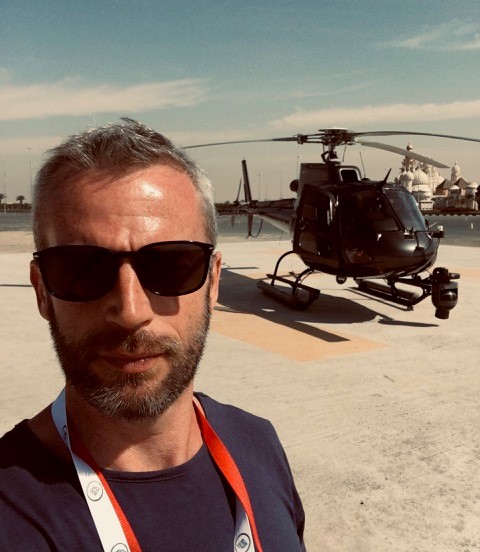 In addition to his certification and inspection work James has been a member of many of the Flag State Helideck Working Groups, offering his professional knowledge and valuable experience from working directly in this sector to shape the important regulatory matters needed as helicopters become a common feature on superyachts. While his foundations were shaped in the military, he has proven that he understands the peculiarities of the yachting sector and the individuality of each vessel.
Steve Beech, Director, commented:
"As a helideck inspector James brings a wealth of experience and has built a great reputation for his professional and knowledgeable approach. We are delighted to have James join our team and thank him for his role in our gaining the AIB appointment by the RMI Administrator. This consolidates our position as the leading expert in the superyacht HLA inspection sector and will give Safeguard Helidecks full global reach as an AIB for the MCA/REG and Marshall Islands. Our mission is to continue to support the use of helicopters within the superyacht community, advocating for safe, proportionate controls and oversights that the owners, guests and crew should rightly expect."
Any enquiries for HLA inspection and certification should be made to: admin@safeguardhelidecks.com or you can call the team on 01326 317323.
Safeguard Helidecks is part of Safeguard Engineering Ltd.